So... I'm still waiting for my paperwork so that I can get my keys to my shop. I can't wait to be able to get in and get decoration underway.
I have a table and chairs to collect this week for the tearoom. Second hand, which I'll repaint.
I've been looking at blogs a lot this weekend and have found lots of lovely things, little decorations for the tearoom, like these...
I'm not sure what I'd do with them if I made them but they are gorgeous.
Being a bit on limbo at the moment I'm going to take a break from paperwork and reseach for the tearoom to make myself a duvet cover.
I was inspired but this one from the US Urban Outfitters site.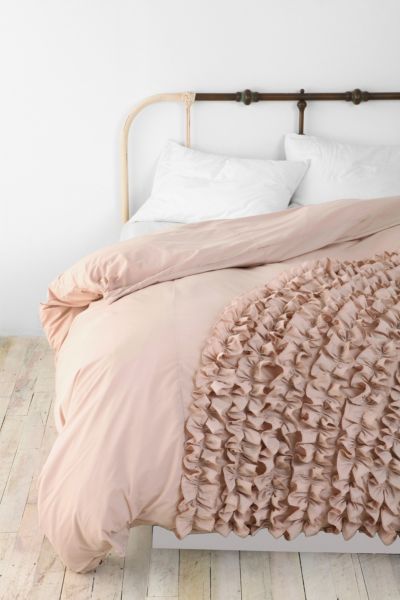 This is a corner ruffle duvet but I think I'm going to go for three or four ruffles just down the centre with some matching pillow covers. It should keep me occupied while I wait for news of my building warrant and planning permission.